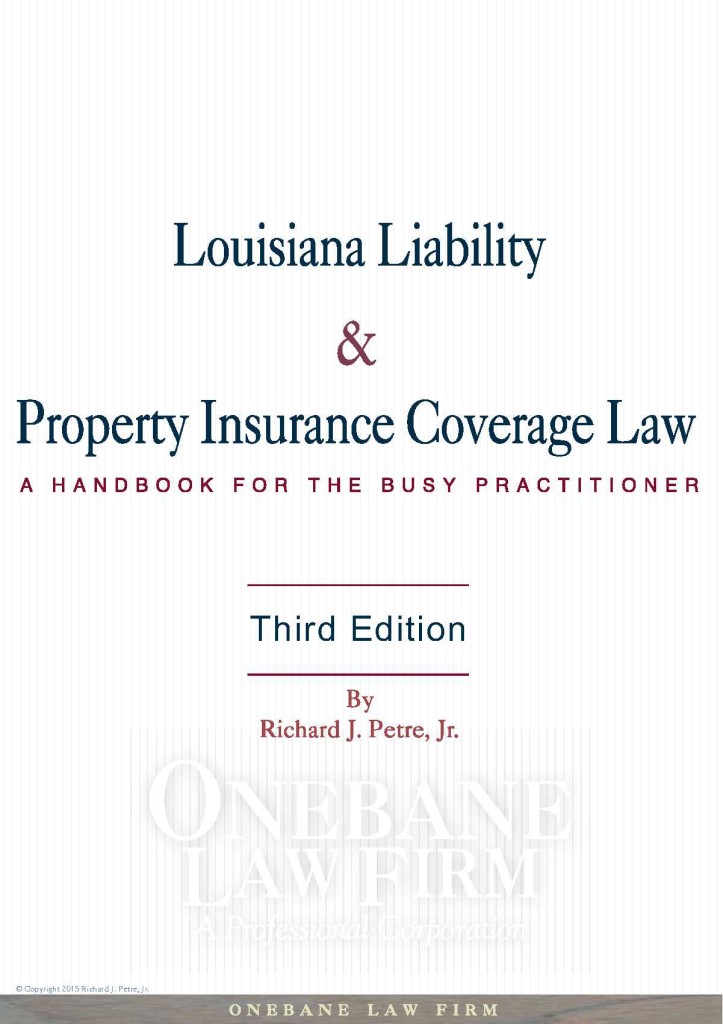 The third edition of the Louisiana Liability & Property Coverage Law: A Handbook for the Busy Practitioner, updated in 2015, is now available for purchase. The cost is $70. 
For the table of contents and a sample of each chapter, please click on the link located below the image of the front cover.
Please fill out the form below to submit a request to purchase the handbook.